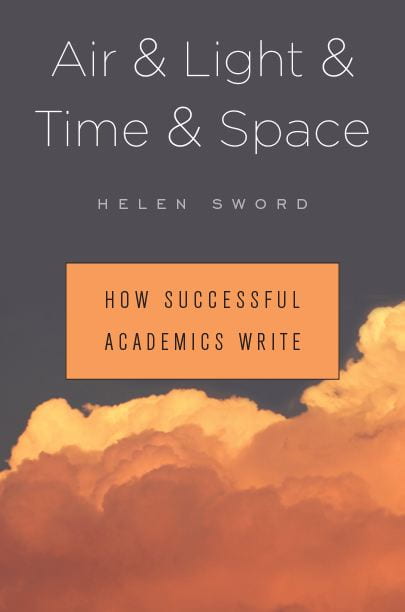 The Book
Air & Light & Time & Space: How Successful Academics Write is an essential new guide for writers aspiring to become more productive and take greater pleasure in their craft.
The BASE
The Writing BASE is a diagnostic tool designed to help you broaden the behavioral, artisanal, social, and emotional dimensions of your writing practice.
The Author
Helen Sword is a Professor of Humanities at the University of Auckland and an international writing consultant. Visit her Resources for Writers website at helensword.com.