The Test
Find out whether your writing is "flabby or fit" with the Writer's Diet test. (Don't like the diet and fitness metaphor? Now you can choose your own theme!)
The App
NEW! Diagnose full-length documents and watch your test results improve dynamically with the FREE Writer's Diet add-in for MS Word.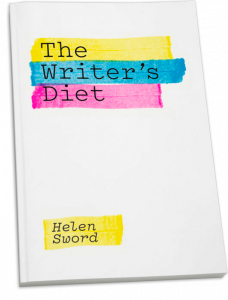 The Book
Shape up your sentences with the bestselling book by international writing expert Helen Sword.
The WriteSPACE
Sharpen your style with premium resources and exclusive events for academic, professional, and creative writers across the disciplines and around the world.