Welcome to the new Writer's Diet website! The site has been "re-skinned" to match the visual design of the book, which has just been published by Auckland University Press in a snazzy new edition.
The WritersDiet Test has remained substantially unchanged, aside from some adjustments to the colors and visual design. The website, however, boasts a number of new features – most notably this blog. You'll also find a list of key Writer's Diet principles, short answers to frequently asked questions, and links to a new Writer's Diet Facebook page and Twitter feed.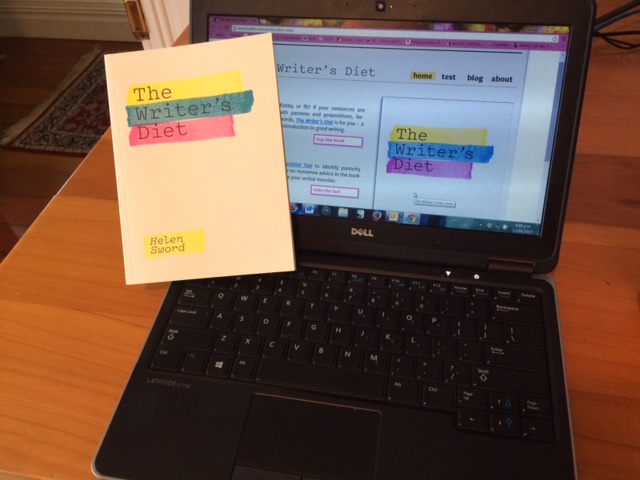 The blog will provide a platform for me to respond to user questions and feedback. Please feel free to click the 'ask a question' button and send me yours! I'll also be inviting guest columnists to weigh in on how they use the Writer's Diet to improve their writing.
If you're interested in learning more about stylish academic writing and my current research on academic productivity, you can sign up for my quarterly e-newsletter, which I use the newsletter to keep in touch with my readers, disseminate new research findings, and crowd-source ideas and feedback.
Many thanks to Gideon Keith, Tony Chung, Wen-Chen Hol, and Sarah Gumbley for their help with the website design; to Sam Elworthy, Anna Hodge, and Katrina Duncan at AUP for publishing such a beautiful book; and, as always, to John Hamer for his brilliant work as the programmer of the electronic WritersDiet Test.