Now, for the first time since its publication by a small New Zealand press in 2007, The Writer's Diet is available internationally in print and electronic editions through all good bookstores and online retailers. In celebration of the launch, the University of Chicago  Press is offering a 15% discount to subscribers of my quarterly e-newsletter, which you can sign up for by entering your name and email address at the bottom of this page.
To be eligible to receive the discount code, you must submit your subscription request no later than June 17, 2016. (Residents of New Zealand will be sent a code for 15% off the 2015 Auckland University Press edition.)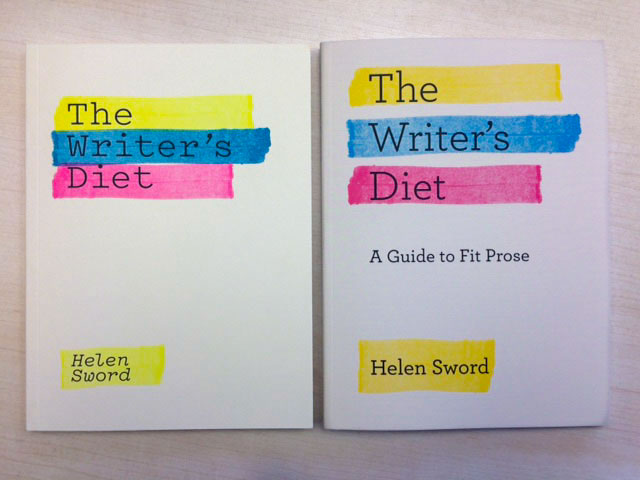 The graphic design of the new edition is based on Gideon Keith's striking cover design for the Auckland edition. The Chicago version also includes a subtitle, A Guide to Fit Prose (a leaner, fitter version of the one originally proposed, A Guide to Writing Lean and Fit Prose.)
If you already use the WritersDiet Test in your teaching, please consider assigning the book to your students. The test is a blunt instrument for identifying sagging sentences; the book teaches you how to write more human, powerful prose.